HD Supply offers entry-level positions that allow you to experience leadership development, training programs and an opportunity to begin a long-term, successful career. We are committed to hiring and developing diverse, skilled, hard-working associates that live our SPIRIT values – Service, Performance, Integrity, Respect, Innovation and Teamwork.
HD Supply takes pride in our associates, their success and their professional development within our organization. We offer career possibilities for people who enjoy a challenging and rewarding environment and are eager to embrace learning opportunities. Here, you can build more than a resume; you can Live Your Best Life.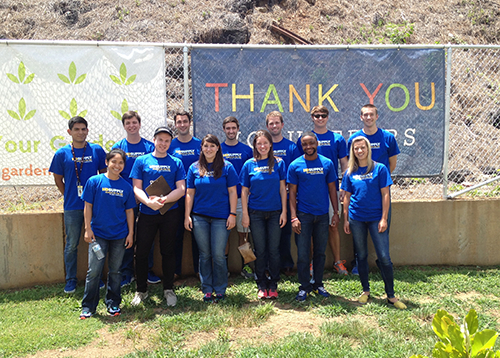 At HD Supply, interns have the opportunity to learn both in and out of the office. As an intern, you will:
Engage in challenging and impactful projects

related to your area of study while participating in enrichment opportunities such as development workshops, volunteer events and more.



Experience professional and personal growth

while gaining marketable skills through hands-on assignments.



Be paired with a professional mentor

who will coach you and encourage you as you learn new skills and gain new experiences.



Participate in valuable networking experiences

that will help propel you into future job opportunities.
Take the first step toward a fulfilling employment experience, and see the impact you can make as a part of the HD Supply family.
Apply to HD Supply today!